The Colorado Plateau Center for Health Professions is one of five Area Health Education Centers (AHECs) in the state of Arizona, and each provides unique services for continuing education (CE) of health professionals. CPCHP prioritizes creating opportunities within our service area of northern Arizona (Apache, Coconino, Navajo and Yavapai counties).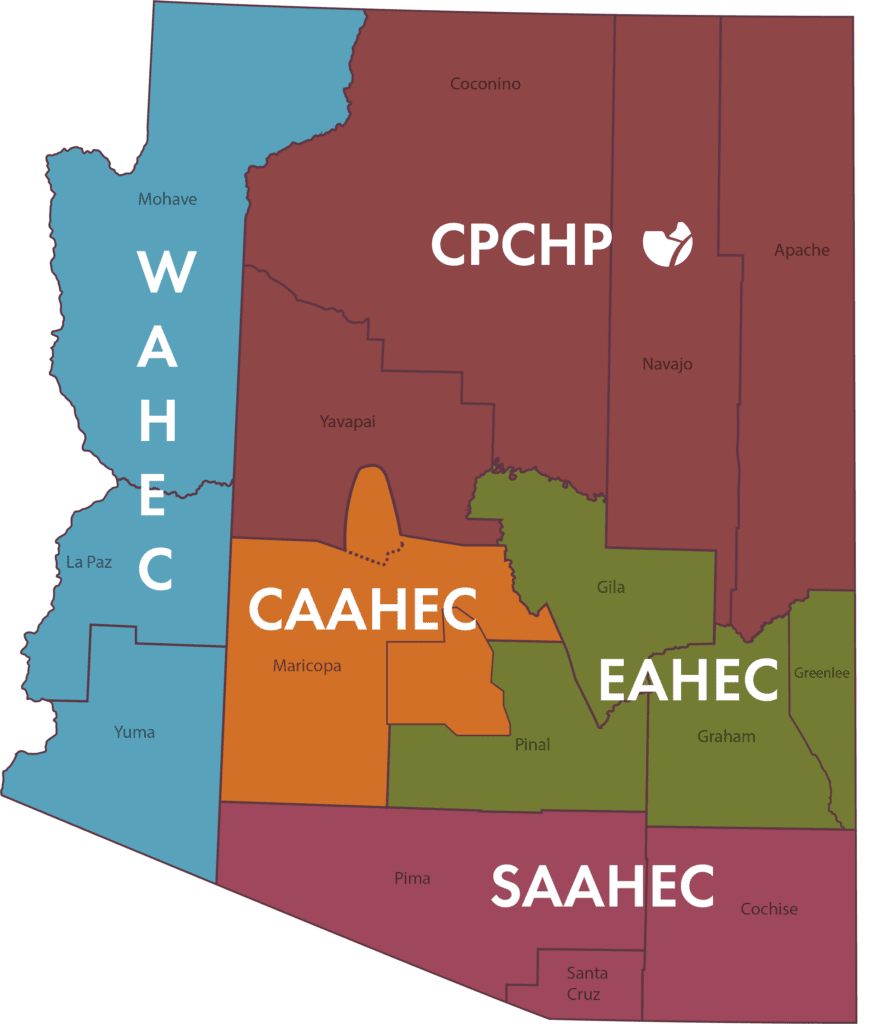 We partner with organizations primarily in our service area, to seek accreditation of educational activities for Physicians, Physician Assistants, Nurses and other health professionals.  Additionally, we can provide certificates of attendance (without accreditation as Continuing Professional Education).  
To request assistance in seeking accreditation of an educational activity you are planning, please complete a CE Partnership Inquiry Form so we can learn more about your plans and set up a time to meet.  
Please note: it is important to partner in the earliest phases of development (ideally 90+ days in advance of activity date)
In order to ensure a successful partnership, there are several steps that must be completed for activity accreditation. Please review the following steps below prior to beginning the process.
At least 90 days in advance of activity
In the earliest phase of activity development (at least 90 days in advance of activity), you can expect the following:
Review the Checklist for a good understanding of the requirements, responsibilities and timelines.
Complete a CE Partnership Inquiry

form.

Schedule a meeting a with our CE Coordinator and your organization's activity planner/planning committee. 

You will provide date/time options for a meeting when you complete the CE Partnership Inquiry form.
This meeting can take place by phone or as a video conference. We will discuss the CE Partnership Inquiry Form, and next steps.

If an agreement is reached, you will receive an Application. This application is designed to document these essential components: professional practice gaps, educational needs, learning objectives, learner engagement, and core competencies. All content goes through an internal and external review process.
At least 75 days in advance of activity
Frequently Asked Questions