Colorado Plateau Center for Health Professions (CPCHP) collaborates with other AHECs in Arizona for the Future Health Leaders Camp. This week-long summer camp brings together high school students from across Arizona and provides opportunities for students to interact with professionals from a wide range of health careers.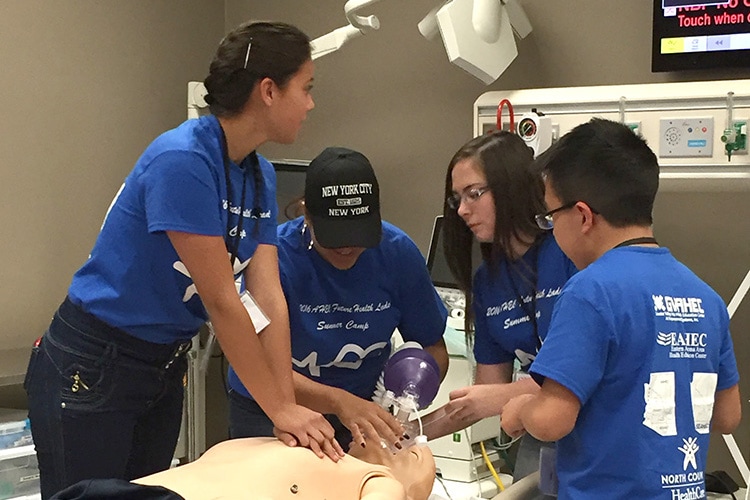 We encourage students who are interested in a future health care career, or haven't yet decided to participate in this program, held annually in June. This program has moved to a virtual setting and will not cost students money to participate.
Come take a dive into the life of nursing, social work, and other allied health professions.
Past Future Health Leaders activities have included:
Exploration of different health careers
College preparation
Local college and university tours
First Aid and CPR training
Healthy nutrition on a budget
Public Health demonstration
Arizona Science Center field trip
Sheep heart dissection
Cadaver lab
TGEN tour and demonstration
Nurse training simulation lab
Community health volunteer work
Public Health PSA development
Rock climbing
Ropes course
Diamondbacks baseball game
Interested in exploring careers in the healthcare industry? Have your questions answered at the Future Health Leaders Summer Camp.