Last month, several members of our family and community medicine residency team were recognized for their dedication to the field of osteopathic medicine at the 100th annual convention hosted by the Arizona Osteopathic Medical Association (AOMA). Each year, the organization presents The AOMA Awards to recognize outstanding service and contributions to the osteopathic medical profession in Arizona. The AOMA Annual Convention took place March 30th to April 2nd in Scottsdale, Arizona.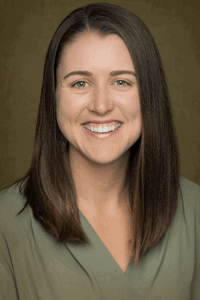 Tasha Harder, DO, was honored with the Resident of the Year Award. The purpose of the resident of the year award is to recognize an outstanding osteopathic resident from Arizona who goes above and beyond to bring a sense of pride to the profession.
Dr. Harder is a PGY-2 family medicine resident in the NARBHA Institute Family & Community Medicine Residency. She completed medical school at A. T. Still University – School of Osteopathic Medicine of Arizona, where some of her rotations were completed at North Country HealthCare. Tasha received her Bachelor of Science in biomedical science from Northern Arizona University. She is interested in family medicine, osteopathic manipulative medicine, lifestyle medicine and OB/GYN care.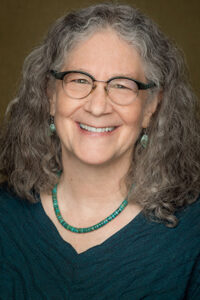 Barbara Polstein, DO received the Excellence in Osteopathic Medical Education Award, which honors a physician or non-physician who has contributed significantly to the advancement of osteopathic medical education in Arizona. Dr. Polstein is the director of osteopathic medicine for our family and community medicine residency. She graduated from the New York Institute of Technology College of Osteopathic Medicine in 1990. She treats patients at Northern Arizona University Campus Health Services and specializes in Family Medicine. She is also interested in osteopathic manipulative medicine.
During the convention, it was also announced that Brandon Abbott, DO would serve as the new president of the AOMA. Dr. Abbott serves as faculty for the family and community medicine residency. Erinn Gallagher, DO also joined the AOMA's Board of Trustees as the Resident Trustee.
The conventions for 2020 and 2021 were cancelled, due to the pandemic, but two members of the team were recognized in those years. In 2020, Dr. Brandon Abbott received the "State Emerging Leader" award, and in 2021, Erinn Gallagher received the award for "Student Distinguished Service – SOMA." For more information, visit the AOMA's website.